Cooperative Virtual Adventures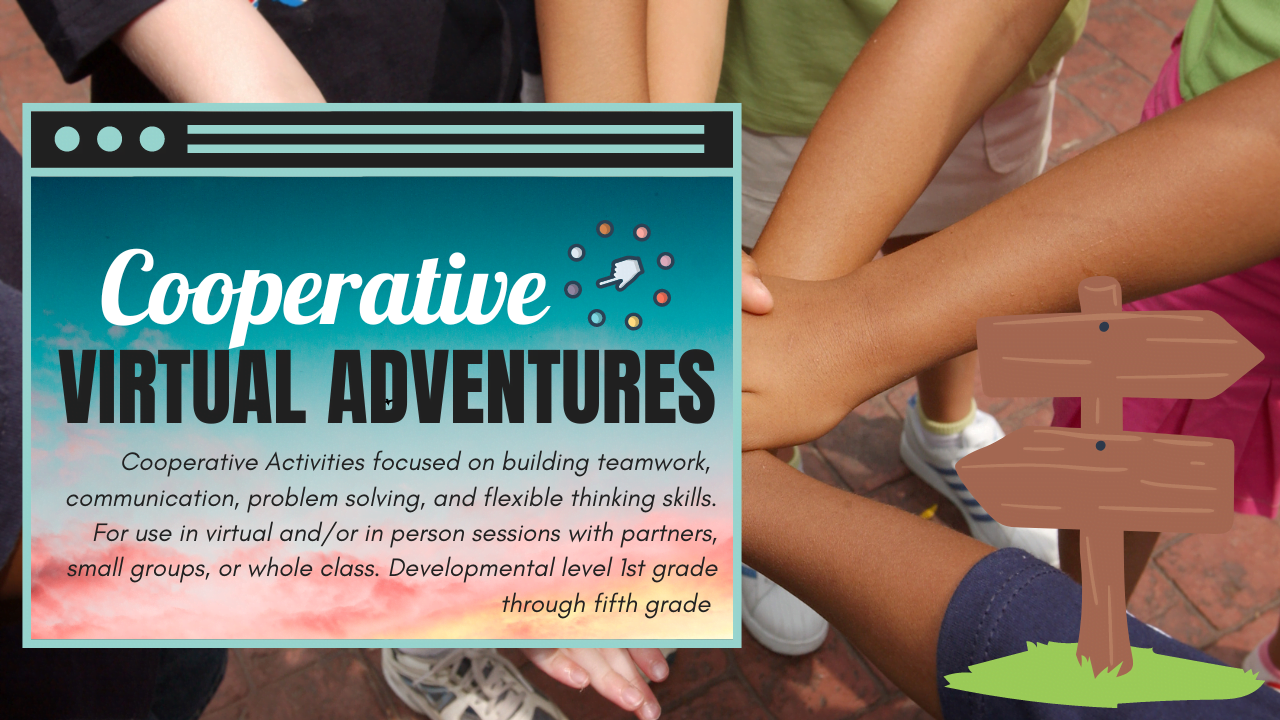 Working cooperatively as a team can be challenging for many learners. Teamwork requires the ability to express opinions, listen to the opinions and ideas of others, resolve disagreements, accept potential undesirable outcomes, demonstrate flexibility by trying an alternate plan when plan A doesn't work out, and more!
This program consists of 12 cooperative virtual adventures specifically designed to target all of those skills and more through fun adventures with specific skill targets which are taught, practiced and reinforced.
The program includes behavioral skills training teaching lessons as well as visual supports and data sheets. Cooperative adventures may be played in person, or remotely.