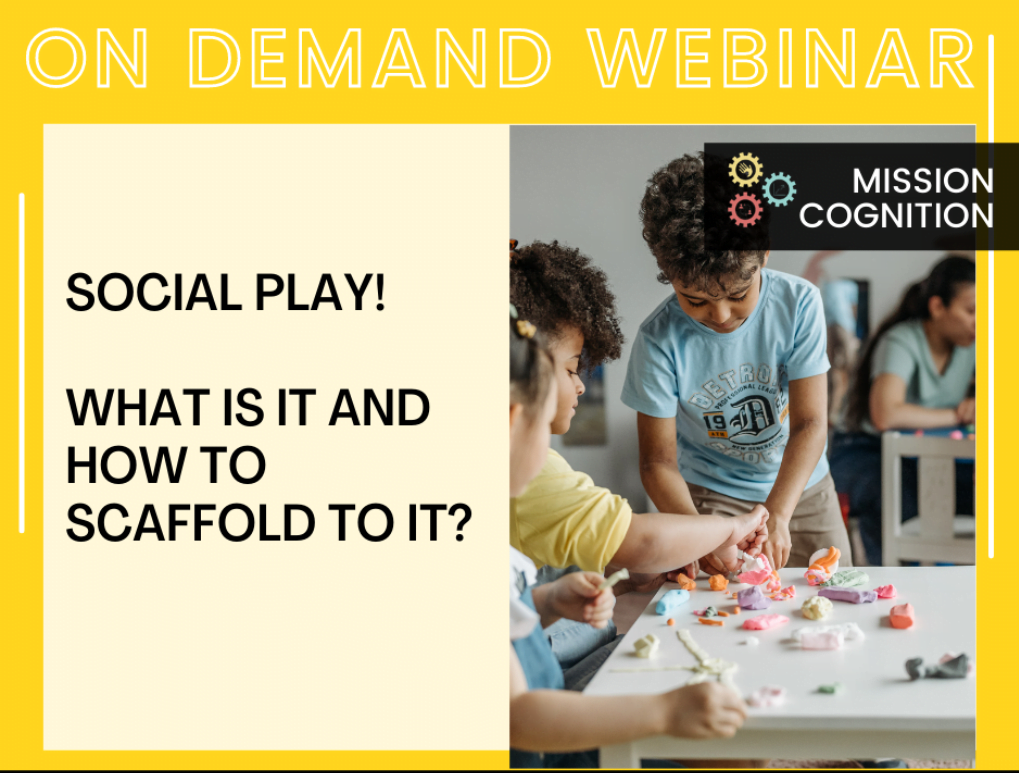 Purchases made after the close of the live event 03/16/2022 @ 11:30am EST, are for the recording. Handouts are included. 
Check your order confirmation for the link to access.
Do you have a child, student, client who has a solitary play skills repertoire and is ready to start engaging more with social play partners through associative or cooperative play?
Great! In order to successfully support the growth and development of a social play skills repertoire, those providing support must know how to meet the child where they're at developmentally, identify specific target skills to scaffold and select activities best aligned with those goals.
Join the workshop to learn how to effectively plan for and facilitate the development of social play through defining and describing play levels, identifying specifically what distinguishes associative play from cooperative play, how to pinpoint component skills, how to select activities and how to measure progress.
It's through play that children can more "organically" develop additional cognitive, language and social emotional skills.